Personal Information
Full Name: Za-Rahl
Nickname (if applicable): Z
Codename:
Age: 19
Gender: Male
Birthdate: 1/3/1997
Death-date (if applicable):
Affiliation: X-Men
Nationality: Kree
Home City/Town: Kree-Lar,
Galaxy
Large Magellanic Cloud
Star System
Pama
Planet
Hala
Sicknesses/Diseases (if applicable):
Known Family: Unnamed Mother (Deceased), Unnamed Father (Deceased)
Registered with SHIELD?: No
Appearance
Face Claim (celebrity, model, ect.): Kendall Schmidt
Body Type: Ectomorph
Hair Color: Blue with green highlights
Hair Style/Length: Short classic
Facial Hair (if applicable): Scruff
Eye Color: Green
Glasses/Contacts?: No
Skin (Smooth, Wrinkled, Freckled, ect.): Smooth
Ethnicity: Blue
Tattoos (if applicable): No
Distinguishing Marks/Features: Blue skin gives away fact that he is not human
Dress Style: Rocker
Uniform (if applicable, can be edited):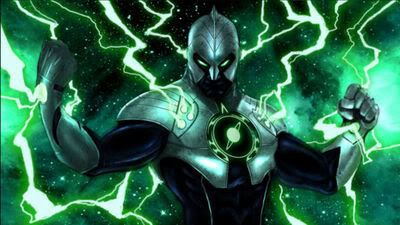 Powers
Main Ability: Space-Rock Manipulation
Secondary Ability (if applicable):
Describe Powers: The ability to manipulate space-rocks (Meteors, Comets and Asteroids)
Weaknesses: The size hinders his ability to bring them to earth, may burn up in the atmosphere, needs to hold back in order to not destroy whole cities
Future Development: ...pass?
Skills Outside of Powers: Kree Physiology grants him enhanced strength, endurance and agility. He is also a Kree warrior thus knowing multiple types of martial arts and sharpshooting skills
Weapons (if applicable): Ray gun that morphs into a piece of his suit
History(please put time into and be decent/longish): Born on the capital super city of the Kree empire - Kree-Lar, Za-Rahl was taken away from his parents almost immediately. The supreme intelligence noticing something off within the baby blue Kree. He held what was called the X-Gene. You see, the vast majority of blue Kree were unable to have mutant children due to a state of evolutive stagnation. This made Za-Rahl an anomaly, and a high level priority for the researchers attempting to discover how this happened. However; they couldn't discover how it came so naturally and instead decided to isolate the X-Gene and copy it into pregnant Kree. At this point: Za-Rahl had spent 15 years as a lab rat and was about as much as he could take. At age 16 his powers manifested. Small chunks of rock fell from the sky and punctured the roof of the building and scans showed he was the one who was doing it. He was calling these rocks from the depths of space to pelt the scientists who had so tortured him. After 2 more years; he finally built up the courage and power to escape. He summoned a small meteorite - just enough to break through the atmosphere and destroy the science lab. He was stuck in an energy cage; but once the power went down in the building due to the strike; Za-Rahl used the meteorite to fly out towards the spaceships and stole a Kree military ship complete with the uniform and laser weapon inside of it. He had to think of a place no one would ever find him... Earth.